PLAINFIELD, VT. -- At GODDARD COLLEGE, where the concept of shared governance extends even to the choice of paint for the dormitories, one of the worst things a president can be called is "uncollaborative."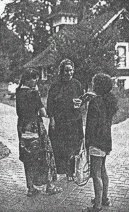 That, however, is the most common complaint about Richard E. Greene, Goddard's president since 1994. His many campus critics also call him authoritarian, dishonest, intimidating, disrespectful, and secretive.
"He's used the democratic principles of this college as a beard to do what he wants," says Catherine Weidner, who teaches theater at Goddard. "He likes people sticking to their guns only if they're sticking to his guns."
Faculty anger was fueled this June when Mr. Greene terminated 16 faculty and staff members to avoid a $400,000 deficit in the college's 1996-97 budget.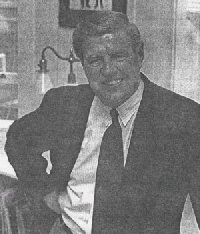 President Richard E. Greene: 'I ran into a group representing a reactionary left. It was a different kind of status quo.'
This past spring, the faculty overwhelmingly voted no confidence in his leadership. Since the 16 layoffs, he has been accused of firing his critics and, in particular, of targeting the leaders of a budding union movement on the campus.
Mr. Greene believes that he has been collaborative. He says he is simply the latest president that the Goddard community, with its historic distrust of authority, is trying to chew up and spit out. Since 1969, Goddard has had eight presidents; the faculty voted no confidence in four of them. "They won't respect anybody who makes a decision," Mr. Greene says.
The Board of Trustees hired him, the president says, because it wanted an experienced leader who would ask tough questions. "I didn't come here to just sit," he says. "I came to make this a national college again."
At one time, he recalls, Goddard was an influential innovator in higher education. Because of that history, he says, "I came here thinking that change would be welcomed. Instead, I ran into a group representing a reactionary left. It was a different type of status quo."
HARD THINKING
In recent years, several innovative institutions, such as Bennington and Antioch Colleges, have struggled financially because of stagnant enrollments. Goddard, which was founded to put John Dewey's ideas about progressive education into practice, has found itself in a similar plight.
Its mission statement says the college is about "plain living and hard thinking." While the countryside here is anything but plain the 250-acre campus, once a prominent farming estate, does fit the bill. The clapboard administration building, called the Community Center, used to be a barn. The president's office is in an old silo. Parking lots are unpaved; a dirt path through the woods leads to the library; the dorms are boxy and unadorned.
Goddard encourages students to take charge of their own learning. The college has no requirements and no standard curriculum. Faculty members work closely with every student to customize an academic program. Students do not take exams or receive grades; they get written evaluations and narrative transcripts. Courses, known as "group studies," vary in size but involve no more than 16 students. Students take part in the maintenance and operation of the campus part of a principle of "learning by doing."
Democracy is prized here. The trustees include representatives of the faculty, staff, alumni, and students, all with full voting rights.
Goddard prides itself on giving everyone a say. The College Executive Committee, comprising the president, seven senior administrators, two students, two professors, and two staff members, plans each year's budget. Various standing committees advise the president and the board. Community meetings are held, in the tradition of the New England town meeting.
But when Goddard's board hired Mr. Greene, with the consent of a campus-wide search committee, the trustees talked about how much democracy was too much. "Goddard is extremely, extremely decentralized," says Jane O'Meara Sanders, chairwoman of the board and a graduate of the college. "We talked about that at length, about the need to not make every decision by committee, the need to have leadership."
For instance, she says, for several years the board had wanted the faculty to suggest a new workload policy. Trustees were concerned that Goddard had too many professors spending too much time on administrative duties and not enough time in classrooms. Higher norms for teaching and advising are now in place, but the new policy is largely Mr. Greene's idea, and few professors seem to support it.
"There's a lot of process here that is very, very good, but closure often comes too little or too late," Ms. Sanders says. "That's what happened with the budget."
FINANCIAL TROUBLES
Goddard College is not well off, with an endowment of $272,000 - although that is up from $67,000 when Mr. Greene took office. The college is not in a financial crisis, but it would be if it had not terminated the 16 employees, its leaders say. Ten of the 16 were on the faculty, although most were part-timers.
Goddard ran into financial trouble last fall when its enrollment, which had been slowly growing, came in lower than expected. Its goal was 505 students; only 466 enrolled. In fall 1994, the college had 141 students on the campus and 334 more in off-campus programs, in which students work independently and come to the campus only twice a year.
Most here agree that some employees had to be let go, but they object to who was selected and how it was done. It was the College Executive Committee's job to come up with a balanced budget for 1996/97 that did not raise Goddard's already steep tuition and fees, which now run to $21,400 a year. But the committee could not reach an agreement on who should be terminated. Instead, it agreed on certain guidelines for the dismissals and left the actual cuts up to the president.
That was a mistake, say faculty members, who accuse the administration of having held back budgetary details. Both the professors and the administrators involved in the budget process talk about the failed negotiations as if they themselves had not been part of the panel.
The campus community exploded in anger at the personnel cuts that Mr. Greene then made.
Goddard does not offer tenure; professors work under contract. Some of the fired employees were people whose contracts were set to expire. But the president also decided, with the board's approval, to eliminate a category of part-time faculty members known as "campus associates." Six such associates lost their jobs.
Critics say the cuts have decimated the academic program, leaving the college uncertain about who will teach certain subjects this fall, including music, film, ceramics, and multicultural studies.
UNION ORGANIZERS
Also among the fired workers was Manuel F. O'Neill, a nine-year employee who was director of financial aid, and two staff members, Kiko Nobusawa and Jennifer Tripp Mead, whose jobs involved providing administrative support to faculty members. All three had been critics of the administration, and two of them, Mr. O'Neill and Ms. Nobusawa, were union organizers. Unlike most of the fired employees, those two have been banned from the campus, out of concern that they would be "disruptive," Mr. Greene says.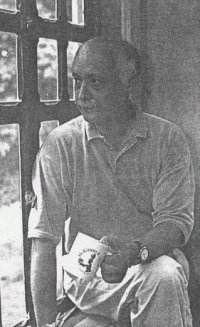 Manuel F. O'Neill says that he was not surprised to be fired 'given that I became a critic of the president.'
Mr. O'Neill says his performance reviews were positive. Still, he says, he was not surprised by his dismissal, "given that I became a critic of the president, and knowing how he deals with critics. He makes it uncomfortable for them to stay, or he fires them."
Some at Goddard say Mr. Greene's idea of collaboration is to listen to people and then do things his way. He has little understanding, they say, of the ideals of progressive education. "He doesn't like Goddard," says Ken Bergstrom, a faculty member in teacher education. "He wants it to be something he understands."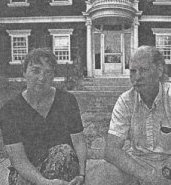 Catherine Weidner, with faculty colleague Ken Bergstrom, says of the president: 'He only likes people sticking to their guns if they're sticking to his guns.'
Many employees and students here are tired of the stereotype of Goddard as a tie-dyed community stuck in the '60s. Yes, they say, they question authority. Yes, they have battled previous presidents. But this situation, they say, is unique.
"He's done things very differently from any president here before," says one faculty member, who requested anonymity. "He's attempted to make decisions unilaterally in hiring, firing, budget matters." This professor is one of many who believe that Mr. Greene has turned out to be a "poor fit" for Goddard. "He comes from a military background and was president of a Catholic college, the two institutions that are perhaps the most hierarchical."
A FORMER MARINE
Mr. Greene, a former Marine, came to Goddard from St. Thomas University, where he was president from 1988 to 1993.
He says he has been "demonized" by his campus critics. This past spring, he was harshly criticized for hiring a private consulting firm to boost enrollment. He has come under fire for his salary, which, at $93,046 in 1994-95, is well above the norm here, but isn't out of line with presidential salaries at comparable colleges. According to the college's most recent tax records, the next-highest-paid employee was Steven Schapiro, who earned $54,415 as academic dean. (Mr. Schapiro resigned last fall to return to the faculty, saying only that he disagreed with the president on the management of the college.)
Mr. Greene has also been attacked for more-trivial matters, such as his replacing the worn, paved sidewalks in front of the Community Center with a red-brick walkway. The college hired an outside company to do the work, but some critics said students could have done it more cheaply.
Mr. Greene acknowledges that he had not been at a progressive college until he arrived at Goddard. But many of his predecessors did have such a background, he points out, and "were run through the same gantlet that I have had to run through." The problem, he says, is that "the faculty don't want to download on anything. They want to have control over everything."
He dismisses charges that he chose to fire his critics. The personnel cuts were based on the guidelines provided by the College Executive Committee, he says. "In not renewing contracts, I tried to say to myself, Where are the areas where we have sufficient support in the college already?" Financial, aid, he says, was one of those areas. He says he did not know who the union organizers were when he made the cuts.
From the perspective of the president and his supporters - and he does have supporters on both the board and the campus - what this struggle is really about is control of the college. The board has issued a statement supporting the president. "We know Richard Greene's making the tough decisions. We're not going to let him hang out there," says Michael Galer, a trustee and president of the alumni association.
A MANDATE FROM THE BOARD
When he arrived on the campus, Mr. Greene says, his mandate from the board was to increase class sizes and the teaching load. Of the more than 30 courses offered last fall, he notes, nearly half had six or fewer students. Full-time professors will be teaching more, and larger, courses this fall, and adjuncts will fill in the gaps, he says.
Ms. Sanders, the board chairwoman, believes that the College Executive Committee should have had more access to financial information, and that the president could have handled the layoffs more sensitively. She also feels that most people here have been responsible in their criticisms. But she says: "I think people ought to realize that both the committee and Richard were making personnel cuts, and unfortunately, Richard had to put the names to it. It's easier to shoot at that."
The summer break hasn't mended the rifts. A special committee of trustees has been looking into Goddard's difficulties. The panel has been seeking to name an interim provost, who would be responsible for the day-to-day operations of the college, allowing Mr. Greene to focus on fund raising. But the president and the panel could not reach agreement on details of the provost's job. Last week, Ms. Sanders announced that a special board meeting would be held in August to discuss the findings of the trustees' committee.
Tom Arner, dean for student affairs, is the favored candidate for the proposed provost's job. Many here say he is just the conciliator that the campus needs. The trouble, as Mr. Arner sees it, is merging the principle of democracy with the traditional structure of a college. "We're a bunch of idealists here," he says, "and idealists don't always run things very well."